ABOUT US
Kapistahan Lodge & Suites is a countryside hotel and entertainment destination. It is constructed by a combination of native woods, french windows, bamboos, steel and concrete works architectural design. The foundations ,frames and trusses are all bolted with high and open ceiling painted with dark mahogany. It is located in Camalig, Albay, a small and oldest town in the province of Albay about six (6) miles away from Legazpi airport.
Camalig, Albay, the oldest and heritage town of Albay, is one of the early spanish settlement. It is the Franciscan missionaries known early headquarters in the province . Many Spaniards lived in the town that established the commerce and government. The old but beautiful houses along the road leading to Kapistahan Lodge & Suites, are the remnants of rich Castillan influence.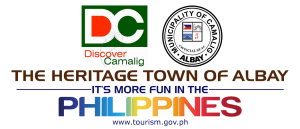 The town itself is also a home to early Chinese traders who then settled and intermarried with the natives. The early Chinese merchants influence is largely in the economic industry sector. The native adopted desirable customs , traditions and dishes that still lives on
The Chinese businesses are still present up to now notably the Goodfound Cement Factory in Palanog, a world class of its kind and the only one in the Bicol Region.
Kapistahan in local dialect means a festivities of celebration. The town fiesta 's celebration is on the 23th & 24th month of June in honor of St. John the Baptist.